Répertoire des membres
liens utiles
Faire un don
Devenir membre
Conférences
Nouvelles
Ressources
Anthony Audain
On Facebook as:
Jazz Haz Productions - Theatre and Music
Anthony Audain is an artistic director and producer with Jazz Haz Productions, an African Canadian actor, a language and performance art teacher, a writer, singer, and storyteller born in the Caribbean (St. Kitts, W.I.) and raised in Eastern Canada (Halifax, Nova Scotia, and Riverview, New Brunswick).
He is a songwriter, playwright, workshop leader, and motivational speaker described as: "a gentle bear of a storyteller."
His stories cover everything from Afro-Caribbean Folklore, to Ancestry, to the Environment, to the Underground Railroad, to Medieval Fairy Tales, to Autobiographies.
Anthony has business connections in both Winnipeg and Toronto (his current home base) and maintains creative engagements with production companies and artists in both cities.
As a member of the Manitoba Storytelling Guild, a.k.a. Stone Soup - Manitoba Storytellers, he has participated in many storytelling events and workshops in Winnipeg.
With Jazz Haz Productions he produced a workshop production of Sabook and His Special Drum at The Canadian Children's Dance Theatre in Toronto.
As an actor and singer he has toured the Golden Horseshoe with: We Are One Theatre Company (Forever Free), Carousel Players (Almighty Voice), Playbill Theatre Productions (The Underground Railroad), Theatre on the Move (And Freedom for All), and Golden Horseshoe Players (Peacemaker). Peacemaker received a nomination for a Dora Mavor Moore Award in the Theatre for Young Audiences category, best new play.
As a singer, he wrote the song The strength of Two for Sabook and His Special Drum and has performed in several cabarets in both Toronto and Winnipeg. He performed with The 2019 Provincial Honor Choir as part of Manitoba Sings - The Choral Association's Concert, and won a Bursary for 2020's Provincial Honor Choir Program.
As a teacher and writer, Anthony targets relevant themes found in today's schools, such as bullying.
He offers Storytelling Arts - Writing Workshops, and EAL Storytelling Arts - Writing Workshops for grades 3 and 4, 9 - 12, CLB/LAL levels 1-5, Diversity Storytelling Performance Packages to the schools, and Story Time Sessions to Child Care and Day Care Centres.
He is an experienced Arts Facilitator with the Winnipeg School Division and a performer at the annual Winnipeg International Storytelling Festival sponsored by the Arthur V. Mauro Centre for Peace and Justice at St. Paul's College, University of Manitoba.
Adults can book one of his Professional Development Workshops through a Community Centre, or Privately. They can choose from: Storytelling & Literacy, Communication and Confidence Building, Professional Business Biographical Story Presentation, and Autobiographical Story Presentation.
He has an Honors Diploma in Theatre-Acting from Ryerson University's School of Performing Arts, an Honors Diploma in Entrepreneurial Business Applications from The Academy of Learning Computer and Business Career College, and an English Degree from Mount Allison University where he also studied Theatrical Production.
Augmenting the oral tradition with song, verse, pantomime, guitar, and drumming, he engages with audiences to inspire all who dare to imagine!

audain.anthony@gmail.com
1 (204) 793 - 4076
https://www.broadwayworld.com/toronto/article/Jazz-Haz-Productions-Announces-Toronto-Fringe-KidsFest-2018-20180604
https://nowtoronto.com/stage/theatre/fringe-review-tales-of-foreign-lands-and-people/
https://www.communitynewscommons.org/culture/tales-of-foreign-lands-and-people-reveals-good-in-others/
https://www.mooneyontheatre.com/2018/07/04/tales-of-foreign-lands-and-people-jazz-haz-productions-2018-toronto-fringe-revilew/
"Audain is a wonderful storyteller for children and adults. Engaging and compelling, he has a kindness and joy that radiates throughout his performance. Audain blends audience participation in at just the right moments, which helps keep the pacing joyful. Keyboardist, Rob Lindey, provides music that is both comforting and engaging." – Mooney On Theatre

Don't miss the 2019 Premier of an exciting new play written and performed by Anthony Audain at the Manitoba Theatre for Young People during the Winnipeg Fringe Festival this July.
THE PRINCE AND THE WITCH
Jazz Haz Productions
Storytelling
32 Kids Venue (MTYP Mainstage)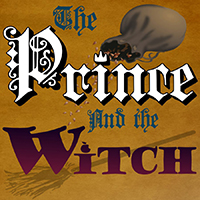 Come along on a whirlwind fairy tale, fantasy, adventure featuring Medieval characters and folklore. Meet a gifted prince, his faithful servant, an unusual Queen and a meddling witch. Discover the 'real story' behind the mysterious disappearance of the Kingdom's ruler, the Prince's father, and their King. Music Director, Composer, Keyboardist: Rob Lindey. Set and Graphic Designer: Nicholas Burns. Stage Manager...TBA
MORE INFO & TICKETS
STORYTIME WITH THE PRESCHOOLERS (3-5 yr olds) AUGUST 2020

https://www.facebook.com/photo.php?fbid=1193469277675317&set=a.119137935108462&type=3&theater
CTV NEWS MORNING LIVE INTERVIEW FRINGE JULY 2019
https://winnipeg.ctvnews.ca/video?clipId=1732260
WINNIPEG FRINGE FESTIVAL PATRON REVIEWS JULY 2019:
https://winnipegfringereviews.com/2019/06/10/the-prince-and-the-witch/comment-page-1/#comment-1498